1. BETTER MOISTURE ABSORPTION
EcoPett® absorbs up to 4X more moisture than either straw with Zeolite or wood shavings.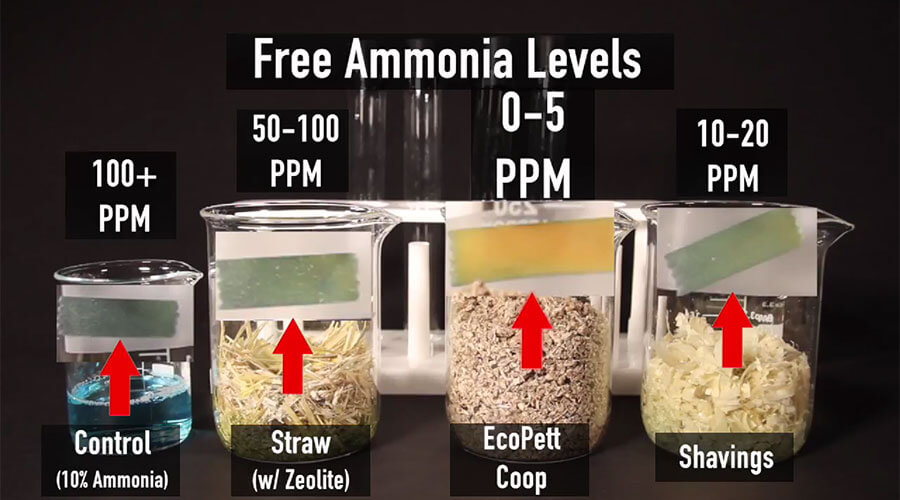 2. AMAZING ODOR CONTROL
EcoPett® Coop reduces free ammonia by 95%.
EcoPett® controls odor by absorbing ammonia and by the natural pine smell of the bedding.
Numerous studies had determined ammonia can adversely affect the health, welfare, performance, and quality of poultry. It is also very unpleasant to smell.