1. BETTER MOISTURE ABSORPTION
EcoPett™ absorbs up to 20X more moisture than either straw with Zeolite or wood shavings.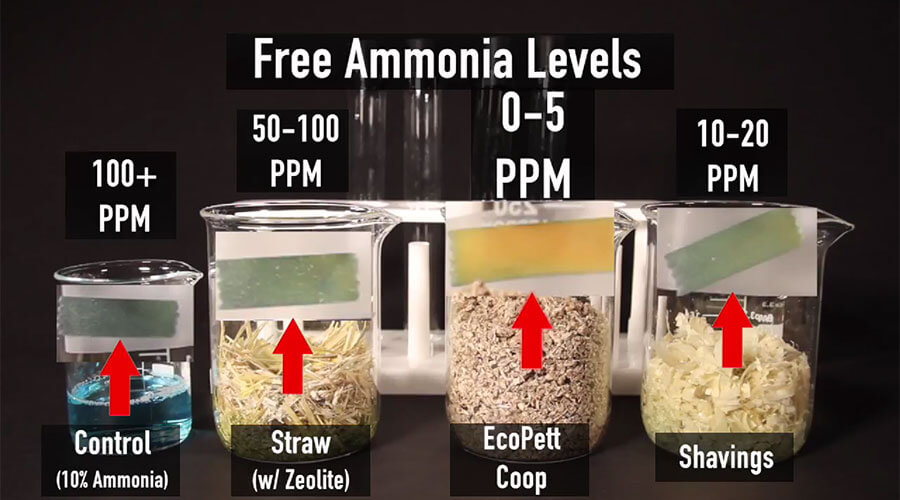 2. AMAZING ODOR CONTROL
EcoPett Coop reduces free ammonia by 90%.
Numerous studies had determined ammonia can adversely affect the health, welfare, performance, and quality of poultry. It is also very unpleasant to smell.